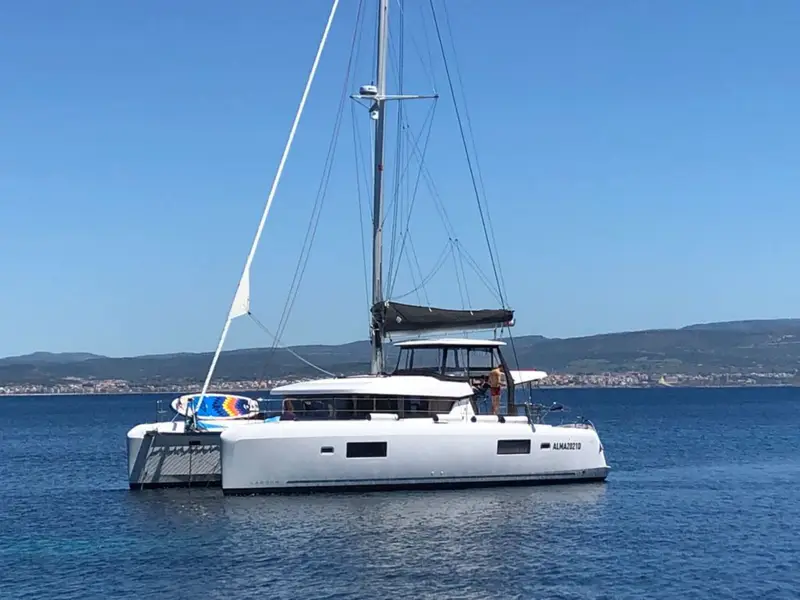 Activities and excursions
Sports and guided tours
If you are an active person who loves direct contact with nature, the Hotel Punta Negra is the place for you. Immersed in pristine nature, you can explore the area doing sports and guided tours. A stay in our 4-star hotel is the chance to do all those things you've always dreamed of.
Boat rides
A boat ride will let you explore the loveliest and most authentic parts of the Alghero coast, enjoying gorgeous scenery and the sea of your dreams. It's a great way to get a tan while discovering the most beautiful hidden-away places of the coast.
Cycling trips
Renting a bicycle is a great way to enjoy a simple ride through town or over the paths in the surrounding pine groves to the nearby beaches. If you're a mountain bike enthusiast, there are plenty of guided tours with a qualified instructor that include all the gear you'll need.
Horseback riding
Not far from the Hotel Punta Negra is one of the most active horseback riding centers: the Tre Stelle Sa Mandra, located not far from the Porto Ferro beach, an enchanting destination in the midst of lovely Mediterranean vegetation.
Diving
For years we have been collaborating with expert dive centers. Outings are both for beginners and for seasoned divers, and you can explore underwater rock walls and a large variety of grottos located under the imposing cliffs of Punta Giglio and Capo Caccia. Dives in the protected marine area are the most spectacular, with lots of the area's typical red coral reefs to be seen.
Hiking
The area around Alghero is well worth exploring on foot. There are plenty of trails and paths to hike, places in which to enjoy the flora and the fauna of the Mediterranean, as well as gorgeous views that not even the loveliest postcard can reproduce. Explorealghero offers guided tours to discover some of the best places in this marvelous area, its history and legends.
Kayak
At Sea Kayak Sardinia they offer you some of the best excursions of the Alghero area, departing from the Punta Negra beach. They let you visit isolated beaches of the area and spend time snorkeling, swimming or simply relaxing surrounded by ancient fortresses and luxurious stretches of coastline.
Hotel Punta Negra
Regione Punta Negra - 07041
Alghero, Sassari, Italy
GE.S.T.A Srl - VAT 00900300906