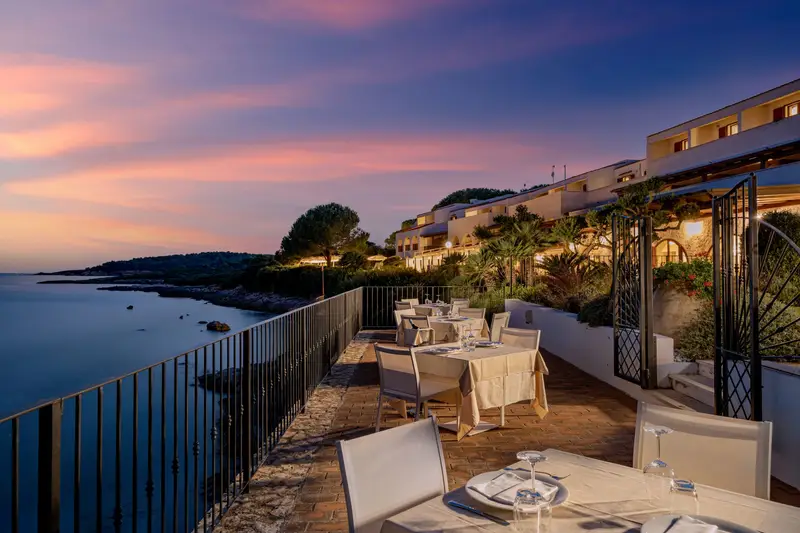 La Luna Restaurant
The à la carte tradition
A rich à la carte menu awaits you at the La Luna Restaurant. The chefs work primarily with locally sourced, seasonal ingredients. Every ingredient is carefully selected by our Chef and turned into an artistic culinary delight to satisfy every palate.
Graced with candlelight, La Luna is the à la carte restaurant of the Hotel Punta Negra. Squid, shrimp, lobster and all kinds of fish and meat from local suppliers are grilled to perfection daily for your dining pleasure.
Be seated and let the sea breeze waft gently over you. Immerse yourself in Sardinian tradition with all your senses and let yourself relax into an unforgettable experience.
Info and opening hours
The restaurant is open from June 15 to September 30 for dinner only from 7:30pm to 9:00pm. Reservations required.
Guests staying with us in half board benefit from a 50% discount (excluding the daily catch and drinks).
Hotel Punta Negra
Regione Punta Negra - 07041
Alghero, Sassari, Italy
GE.S.T.A Srl - VAT 00900300906